Education

The courses found below are sponsored by Belgard Commercial. All courses are managed and maintained by AEC Daily - one of the world's largest sources of FREE continuing education for Architects, Engineers and Construction Professionals. You will need an AEC Daily user account to complete these courses. You can create one, or log in here.
Online Courses
For centuries retaining walls have been built using the same methodology, a stacked block wall placed to hold back a load of earth. Technologies such as anchors and soil-stabilizers, allowed for higher and stronger walls. But difficult site conditions made the use of these methods problematic or impossible. The latest innovations in retaining wall construction offer solutions to these challenging site conditions. In this course , we will be discussing new solutions for using Segmental Retaining Walls (SRWs) and Mass Segmental Retaining Walls (MSRWs).

Low impact development (LID) includes a variety of practices that mimic or preserve natural drainage processes to manage stormwater. One of these practices is the use of permeable interlocking concrete pavement (PICP) systems. This presentation addresses environmental concerns related to impervious surfaces, PICP design for hydrological and structural requirements, and PICP installation and maintenance processes and considerations.

Outdoor porcelain pavers have many benefits. They are frost-resistant, skid-resistant, durable, easy-to-clean and have incredibly high breakage loads (up to 2200 lb) creating the perfect solution for gardens, terraces, and high traffic outdoor areas. This course will provide an overview of the manufacturing process of porcelain pavers, explain various installation methods, and discuss how porcelain pavers can contribute to today's green building programs.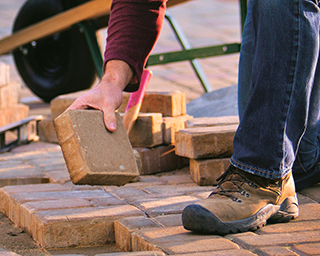 What can Belgard help you learn?
Request a Lunch and Learn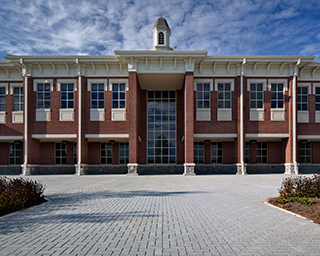 Create a paver specification document for multiple types of bases.
Build Your Specification